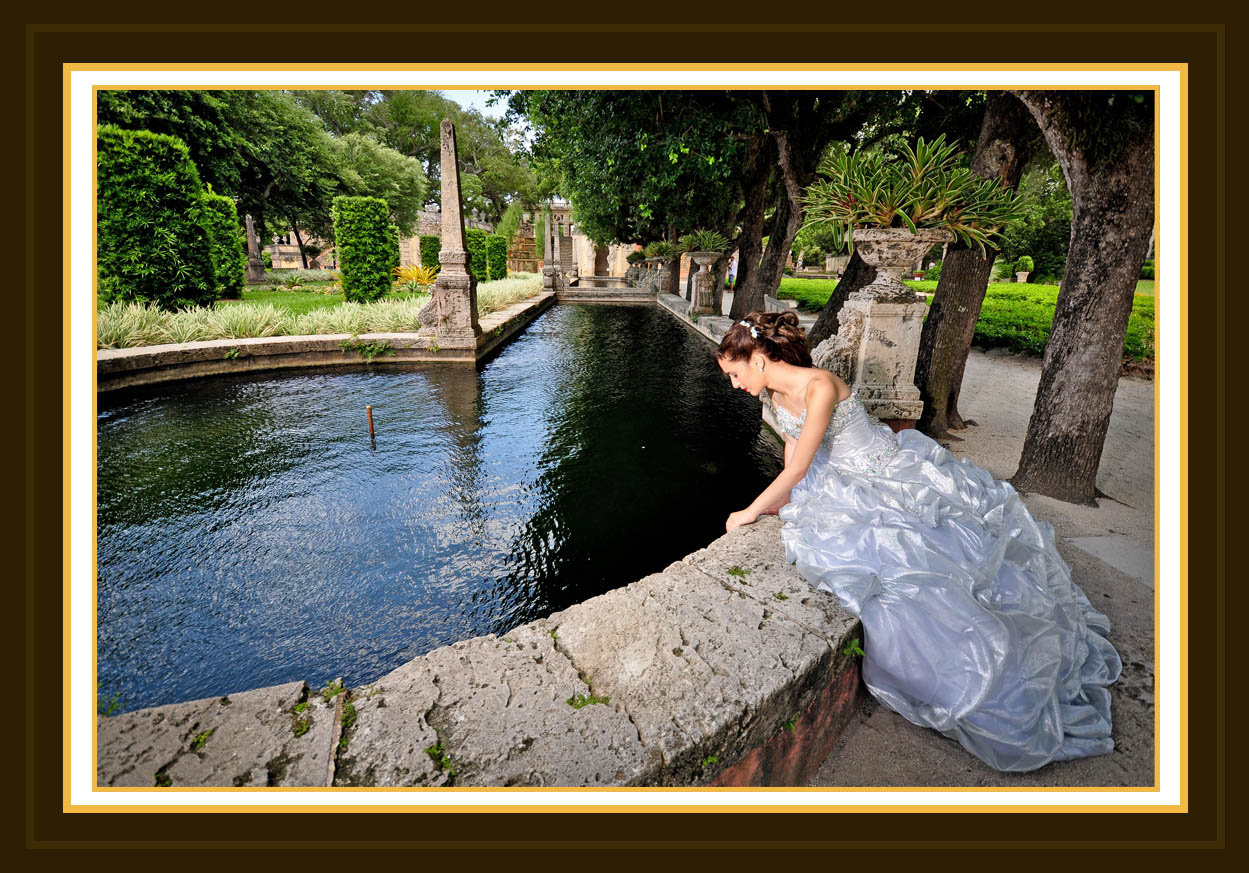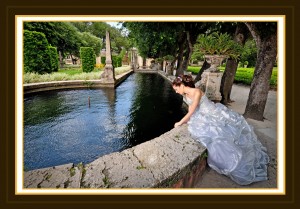 Starting in May, 2014  I changed the pricing and available options for my Quinces Photography Collections. I will be offering all inclusive collections that will allow a one stop get all that you need to obtain a beautiful Quinceanera Photo Shoot!
You will receive the following with any of the Photo Packages that I offer:
1. In person photography consultation to discuss the details of the shoot. The consultation can be done at your home for your convenience.
A. We will discuss possible locations for your beautiful portraits. Locations suchs world famous Vizcaya Gardens in Miami, The Cruz building in Coconut Grove, Gold Coast Railroad Museum, Little River Studios, Pinecrest Gardens, Homestead Bayfront Park, Wynwood and Matheson Hammock are just a few of the choices available in the all inclusive photography pricing.
B. Also on the list of our consultation will be your style of dress, your interests and what you feel sets you apart that you will want to show in your Quinces Portraits. Any props that you will like to include we can accommodate from a simple guitar to an elephant if that is what you like. [maybe an elephant might be a bit difficult to get but I will try to get it for you 😉 ].
C. We will also talk about what kind of albums, enlargements and other things like phone cases that you will like to help you show off your beautiful images. Yes I'm including an Iphone case with the image of your choosing  in most of my Quinces photography packages.
D. Our consultation will finish with setting a date and time to best capture your special moment. Certain places work best at an earlier time than others and we will talk about such things.
2. Also included in all the Quinces Photography Collections are the beautiful Quinces Formal Dress: I have dress shops throughout the South Florida area which will provide the dress or dresses depending on what collection you choose, for your formal portraits. You just go choose your dress, get it fitted and I take care of the rest.
3. Makeup will be also included in all of the Quinces Photography Packages. I have an excellent Make up artist that will actually go to your home and get you all dolled up before your portrait shoot!! Hair and makeup all included, just sit back and enjoy her work while you relax in the comfort of your own home.
4. As I mentioned earlier you will have numerous places to choose from for you portraits, all included just bring plenty of energy and a big smile. Get lots of rest before your shoot you will needed since I love to shoot especially if you love to shine for the camera.
5. After your portraits are done I will provide you with a private internet gallery for you to look at your beautiful images and also share them with family and friends. You will also use the gallery to make your selections that I will use to prepare your gorgeous custom artistic album.
6. A few days after your final approval of your album images we will once again meet so I can present to you the finish album, enlargement and any other of the many things that can be used to display your images. [don't forget the phone case]
So in summary this is what the All Inclusive Quinces Photography Collection Pricing include:
1. Consultation
2. Dresses
3. Entrance payed to Locations, locations, locations.
4. Hair and Makeup by a wonderful MUA.
5. Albums and much more.
6. Personal touch and a listening ear to your Portrait desires.
All of the above Starting at a very affordable   $ 1,250.00
If you are interested contact me today and we will talk about getting together and do a bit brainstorming to make your Quinces Portraits Out of the Ordinary.